What's In My Box?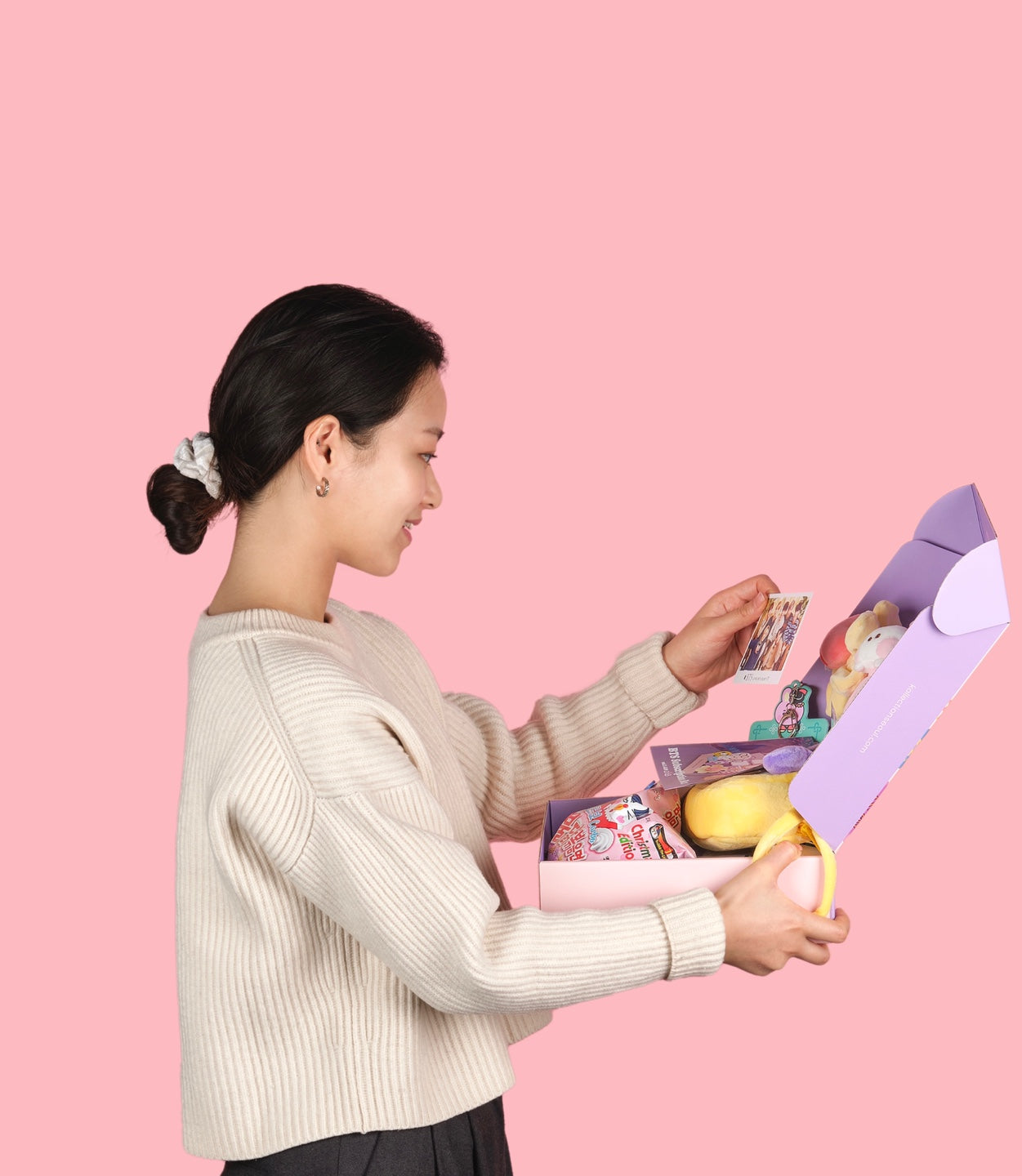 Take home 8-11 trending merch straight from Korea with a guaranteed value of $80+ in every box including: official BT21, Korean snacks, ramen, seasonal exclusive items, member exclusive giveaway events and more.
Official BT21 - Each box includes at least 3 official merchandise, such as BT21 and TinyTAN plush toys, accessories, stationery, and more. We guarantee 100% authenticity or your money back!
Still have questions?
Which subscription plan should I choose?

We offer two different membership plans: Seasonal and Annual.

Seasonal Membership - Cancel anytime!

If you sign up for the Seasonal Membership, you'll pay each season. Your membership automatically continues each season unless you decide to cancel before your upcoming bill date.


Annual Membership - Subscribe for 4 boxes & Save! 

If you sign up for the Annual Membership, you'll pay for 4 boxes (that's $20 USD in yearly membership savings compared to a Seasonal subscription), and you will automatically achieve Annual status! Your membership will automatically renew for four billing cycles (one year), and cancellation can be requested after one year.
What's the billing, shipping schedule for my box?

Billing date for seasonal box: After your first billing, You will receive your first box mentioned in the plan. After this, billing schedule will be 5th of every season; January, April, July, October.Shipping date:For our current subscribers and those who subscribe by the 5th of the month(January, April, July, October), your box will be shipped out by the 14th of the month.Cut-off date: 19th of the months - March, June, September, and December.For your first box: If you sign up after the cut-off date, your first box will be shipped out on the 14th of the following month, and you will not be charged again on the next renewal date. The box will correspond to the relevant month of the renewal.*Time zone: KST (UTC+9)
How do I cancel my subscription?

Sorry to see you go! You can cancel online via your customer portal whenever you like. We've made cancelling hassle-free so that you can try our subscription service without any stress. If you would like to cancel, log into your KollectionSeoul dashboard or find the email you received when you first signed up, subject "Your subscription was accepted" and click "view subscription" and click cancel button. There are no cancellation fees.

Please be sure to cancel your subscription before your billing date to avoid renewing your subscription for the next cycle. Or you will continue to be billed for the following seasonal box or next 4 seasonal boxes (for Annual members).

Canceling your account does not provide you a refund for any paid boxes, nor does it stop a pending charge. Your cancellation will go into effect for the following billing cycle. You will receive a confirmation email after you have canceled. You will receive a confirmation email after you have canceled. Annual Membership cancellation requests will go into effect at the end of the annual term. Annual Membership is committed to pay and receive for 4 boxes and are non-refundable.

If you have any questions or would like to reactivate, reach out to our Customer Care Team info@kollectionseoul.com
Can I just buy one box to try before subscribing?

You can subscribe to our seasonal plan and cancel the subscription immediately after the payment to prevent any renewal charge. You would still receive the box that you pay for!